Muckle Flugga & Outstack - Scenic Dive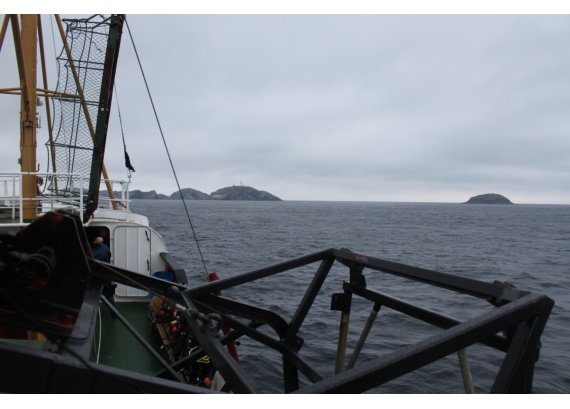 Dive Site Stats
| | |
| --- | --- |
| Type | Scenic Dive |
| Date Built | 30/11/-0001 |
| Latitude | 58 48 .5N |
| Longitude | 03 04 .5W |
| Depth | 12-44m |
| Visibility | 10/10 |
| Currents | 7/10 |
| Technical | 8/10 |
| Sealife | 10/10 |
| Enjoyment | 10/10 |
Muckle Flugga and the small island to the northerly naibor Out Stack is the most northerly point of the UK, certainly one to tick off especially if you've already dived Lands End
History
Muckle Flugga boasts the most northerly lighthouse in the UK and was built by Thomas and David Stevenson in 1854, originally built to protect ships during the Crimean War.

The name Muckle Fluua comes from Old Norse name Mikla Flugey, meaning large steep sided island.

The original name was changed in 1964 to "Muckle Flugga".

According to local folklore, Muckle Flugga and it's naybor the nearby island of Out Stack were formed when two giants, Herma and Saxa, fell in love with the same mermaid. They fought over her by throwing large rocks at each other, one of which became Muckle Flugga. To get rid of them, the mermaid offered to marry whichever one would follow her to the North Pole. They both followed her and drowned, as neither one could swim.
Dive Guide
There are many really good scenic dives to be had around this area but one of the best would have be the Out Stack, we dive this at slack close into the rock as the tide turns you can bag off and have a wee drift.
Wildlife
This dive has everything from sea urchins to large schools of small shoaling fish and large cod seeking shelter in the gulleys, the visibility is outstanding at the Out Stack.

The fishing is also pretty good too.