Pionersk - Klondiker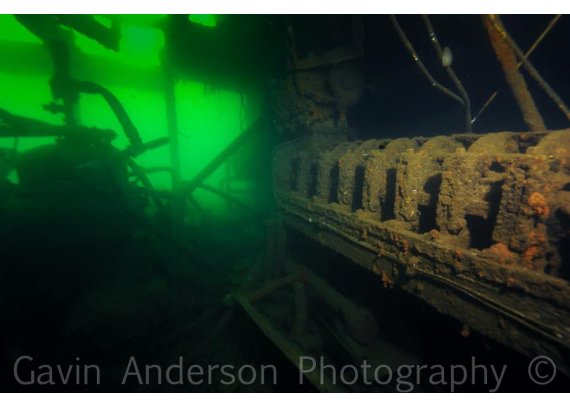 Dive Site Stats
| | |
| --- | --- |
| Type | Klondiker |
| Date Built | 30/11/-0001 |
| Built by | Stocznia Gdanska Im. Lenine, Gadansk |
| Length | 165m |
| Width | 21m |
| Tonnage | 10035 |
| Date sunk | 31/10/1994 |
| Fate | Ran Aground |
| Latitude | 60.07.13N |
| Longitude | 01.10.42W |
| Depth | 0-22m |
| Visibility | 7/10 |
| Currents | 1/10 |
| Technical | 3/10 |
| Sealife | 7/10 |
| Enjoyment | 10/10 |
This is a huge 165 meter Latvian Klondiker laying in very shallow water close into the rocks at Trebister.

She is very broken up, but with no salvage having taken place she makes for an incredible dive and so rare these days to find a wreck un touched.
History
On the 31st of October 1914 the Pionersk broke her moorings in a southerly gale.

She was driven ashore and broke in two and her fuel tanks ruptured spilling fuel oil.

She gradually broke up sinking at the stern until only a small section was left pointing above the surface.

All 156 members of her crew were rescued without incident
Dive Guide
The Pionersk makes for an excellent second dive in a depth ranging from 0 to 20 meters and stretches out over 150 meters.

The stern section is the most intact, with hand rails, and a couple of deck levels with floor tiles strewn about.

The canning room is open and littered with thousands of gold coloured tin lids.

The wreck still contains quite a large amount of brass port holes.

The bow section is very shallow from 10 meters, to just breaking the surface.
Wildlife
Covered in life you can just about see everything in this area from hydroids, dead man's fingers and plumose anemones. Large shoals of herring saithe, pollock, cod and wrasse can all been seen.