Boat
The M.V. Invincible is a certified MCA category two vessel and is licensed to carry up to 15 persons, 12 passengers
and 3 crew. Originally an ex-trawler built in Sweden in 1962 she was named Camillia and is powered by a 400hp five
cylinder naturally aspirated Callesen Diesel engine with variable pitch propulsion.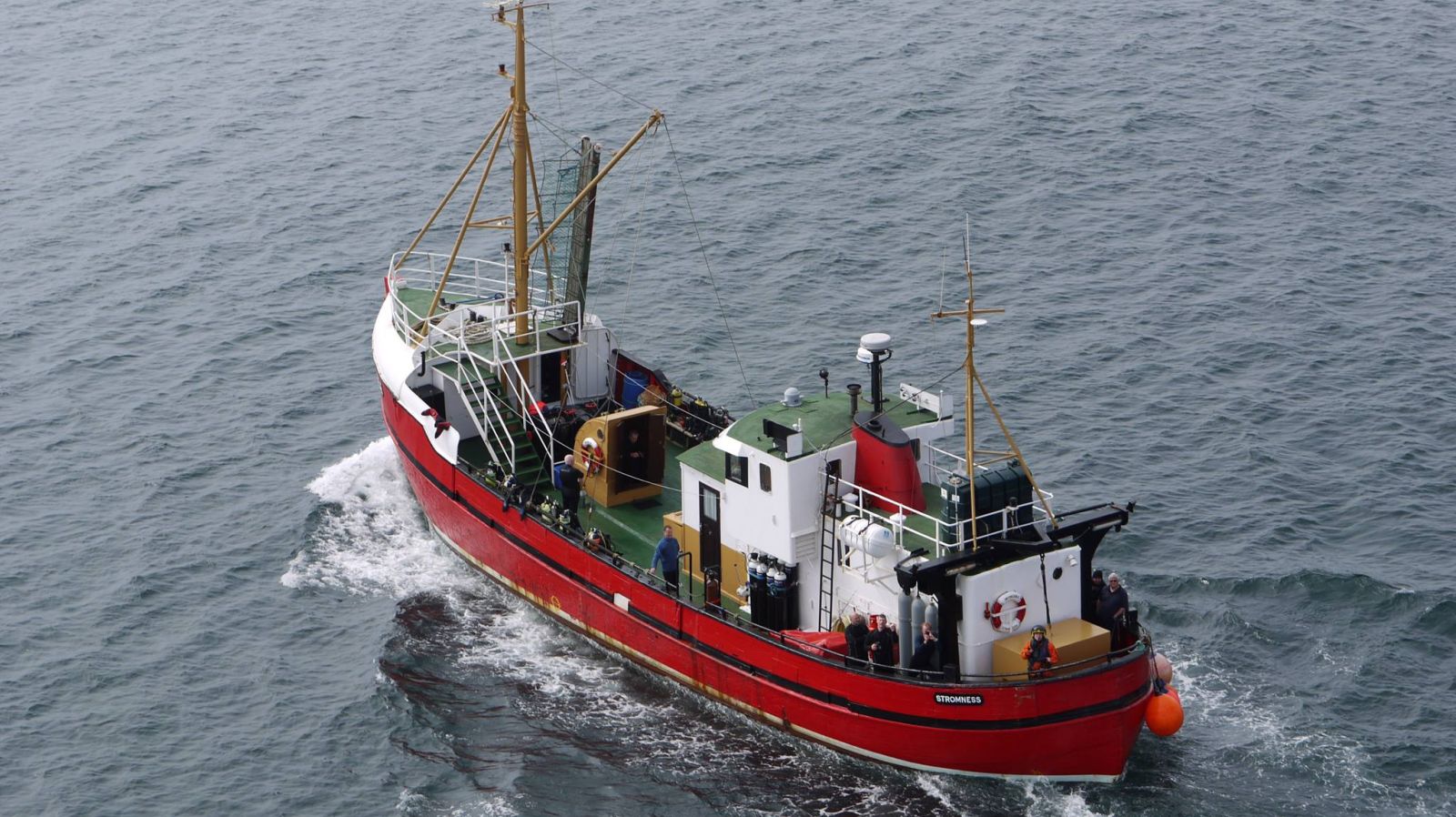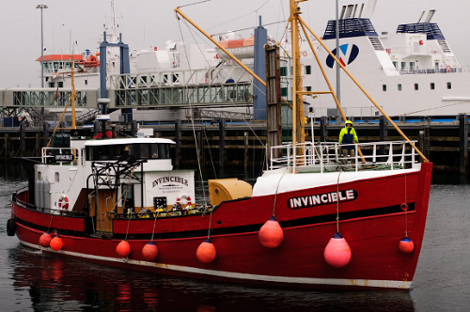 The Deck
There is ample deck space, along with two long kitting up benches where you can tie your kit in place and this will be
your place for the week.
Due to our mixing panel and long whip the only time you ever have to move your set is to go diving.
Access on to Invincible is via its own gang way leading you onto its shelter deck and down the stairs on to the main
deck, no scrambling up and down the pier ladders.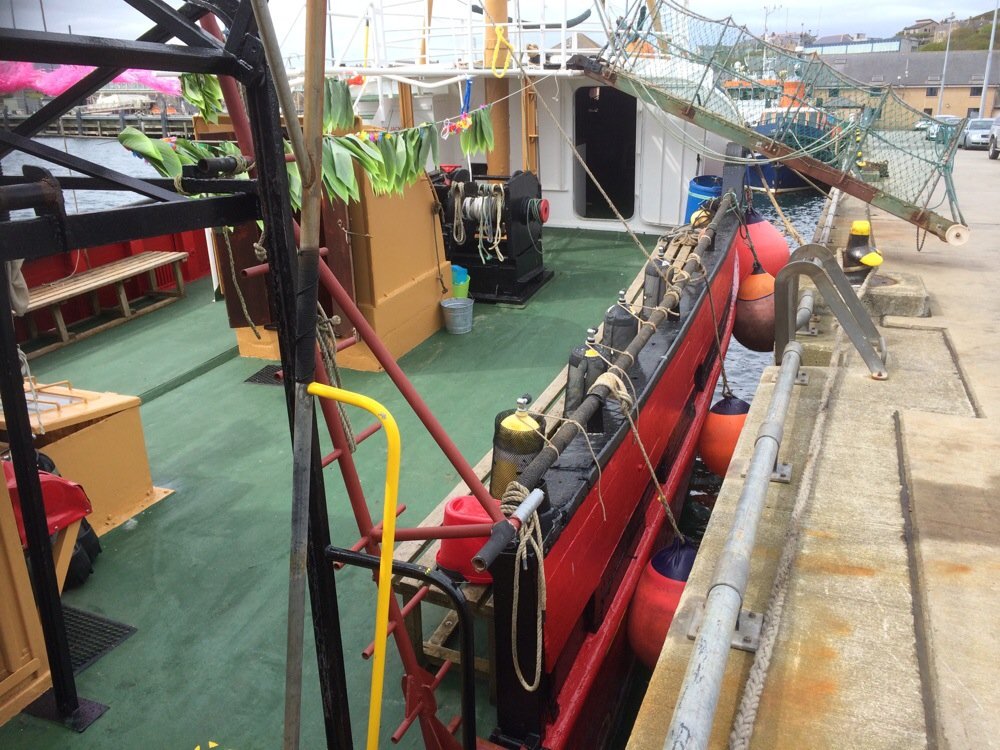 Dive Lift
Invincible has the largest dive lift here in Scapa and is very capable of lifting the heaviest techie armed with
scooter and camera/video.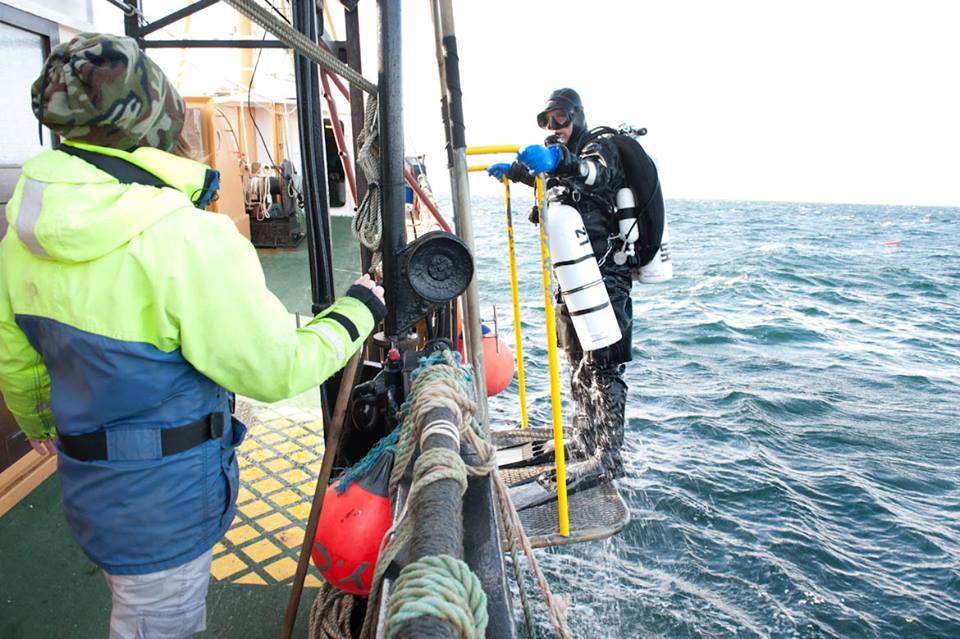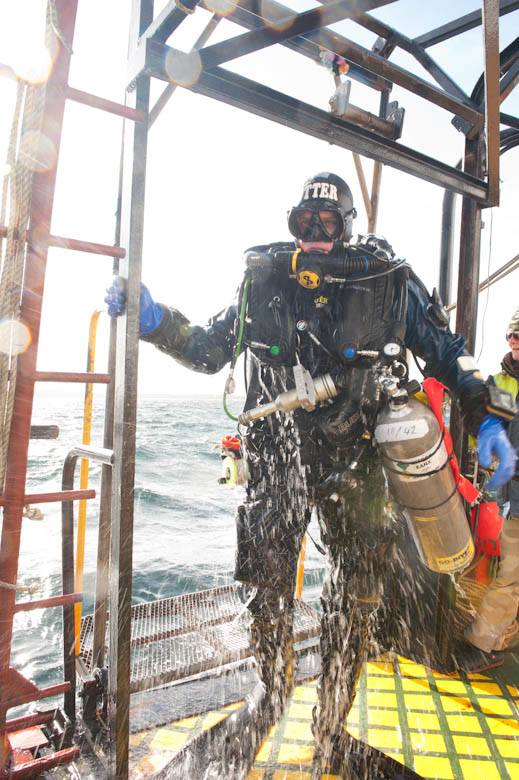 Shelter Deck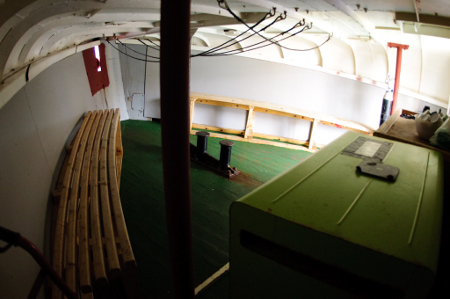 Our shelter deck is used as our heated changing and drying room due to the warmth
given out from generator.
While tied up in Stromness harbour we are connected to 240v shore power.
Once at sea we have a continual supply of 240 volt power from our onboard generator
which is situated within the shelter deck at the front of the vessel.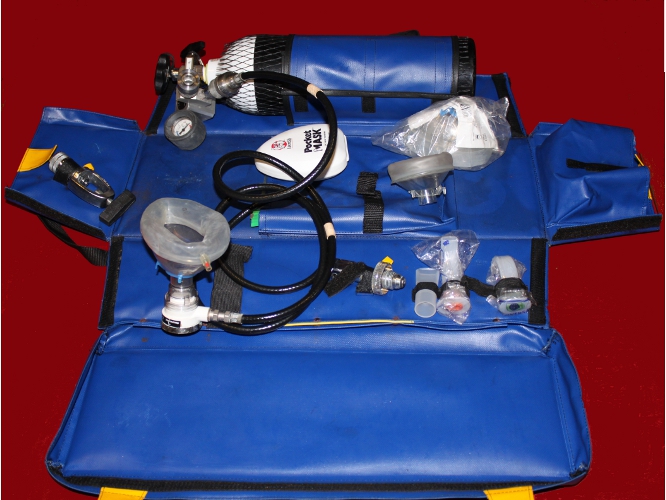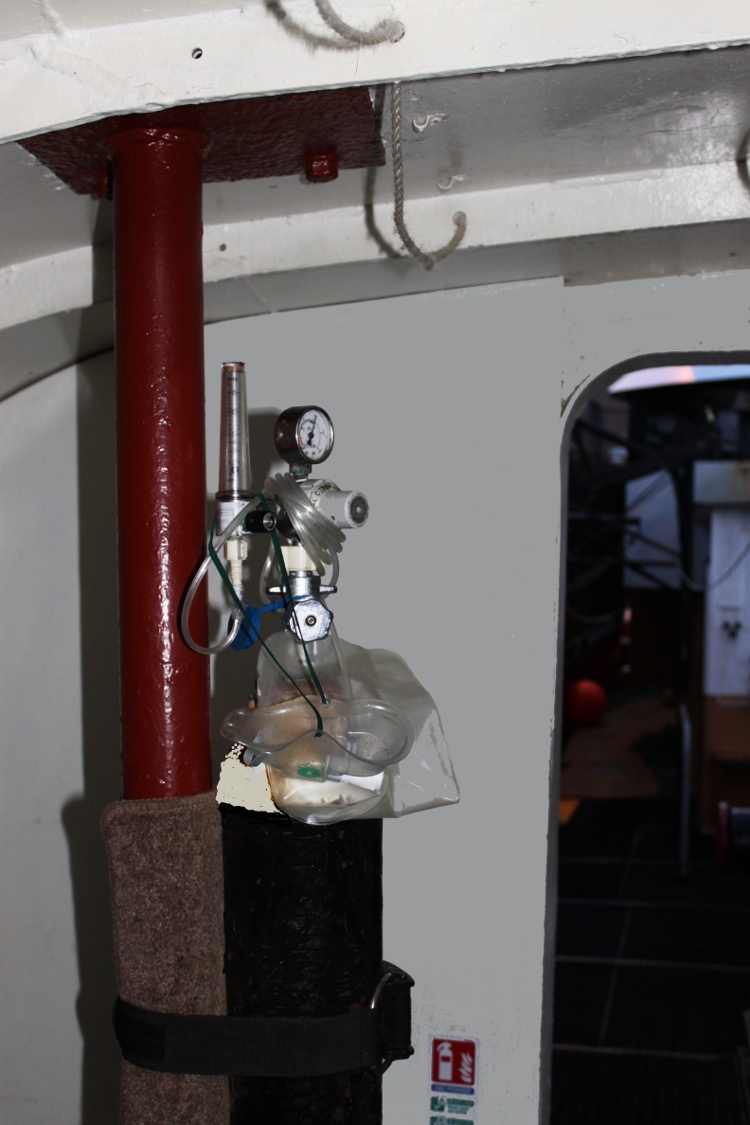 We also keep within the shelter deck our oxygen kit, as well
as a first aid kit ready and available to the divers at all times.
There is also a second portable Oxygen kit, (Phemo Pack), which is kept up on the bridge.
There's always plenty of oxygen onboard.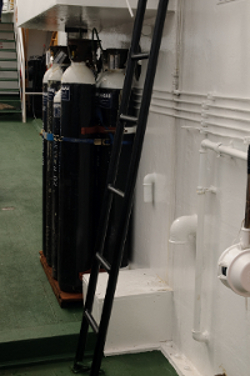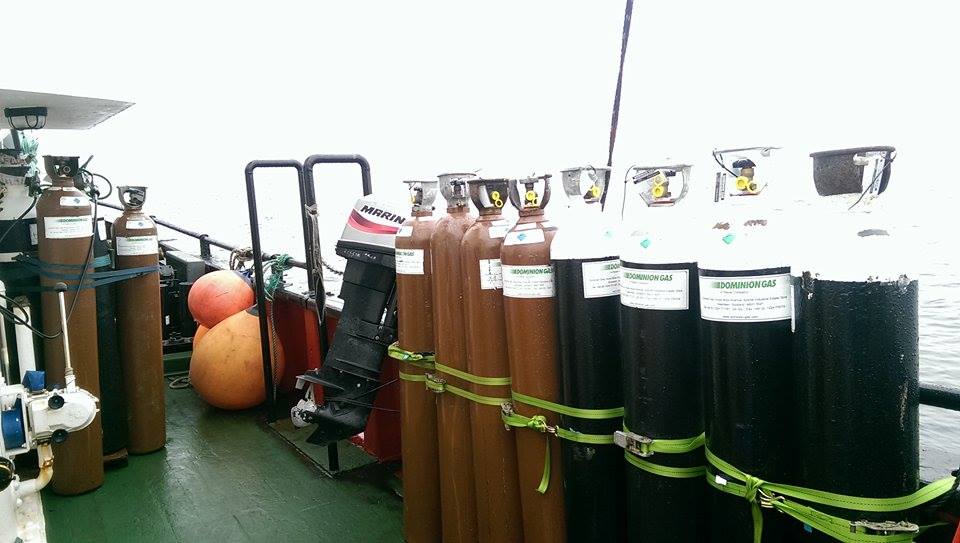 Compressors
We have two 20cfm 4S 24 Hamworthy compressors onboard.
One powered off the boats hydraulics and the other powered with it's own three cylinder Lister diesel engine.
We can run either, or both simultaneously giving us a massive total out put of 40 cubic feet per minute.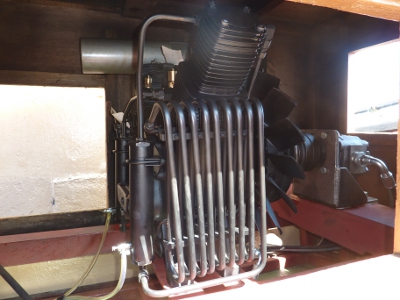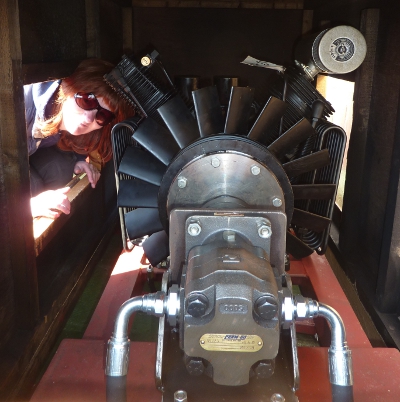 Air Banks
We have six, 66 litre 400bar storage cylinders situated either side of the superstructure at the stern of the vessel.
By keeping our banks fully pressurised to 300bar so we can fill everyones set to 240bar without starting the compressors.
The Panel
Everything happens here, both compressors, the banks, and Oxygen are plumed into the panel and we have a
nine meter charging whip so you never have to move your set again except to go diving.
HERE WE ARE!! Our live feed of where we are in the world