Accommodation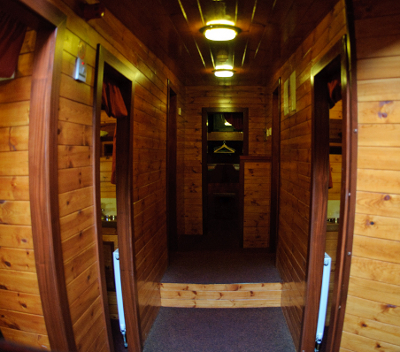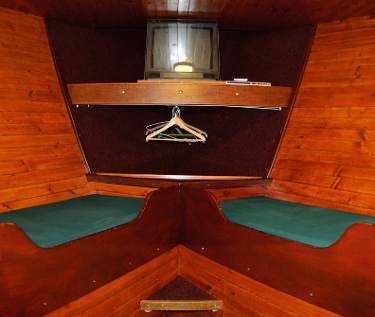 Our accommodation is fitted out by a local craftsman (Fiona's big brother).
It comprises sleeping facilities for twelve divers within 6 twin berth cabins, each cabin has it's own
radiator and hand wash basin with hot and cold running water.
Each bunk has it's own twin 240 volt socket and reading light.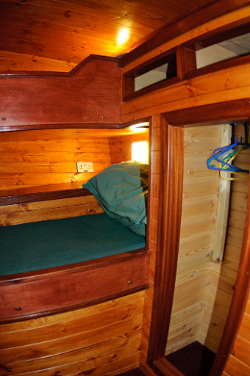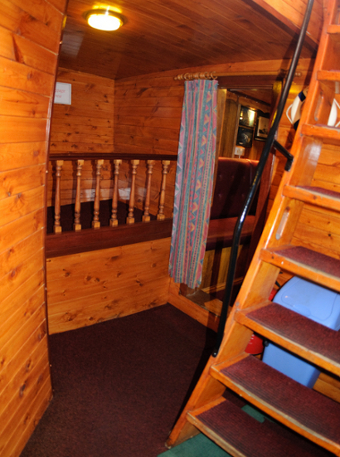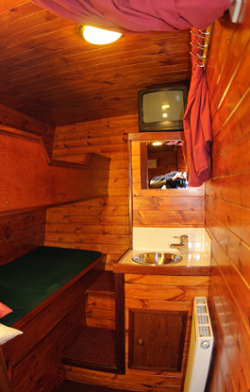 We also have a three berth cabin situated at the stern of the boat.
It comprises of a four poster double bed and a single bunk,
which is sometime available for couples or family groups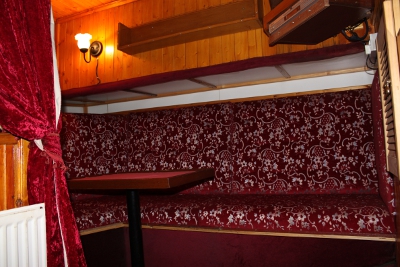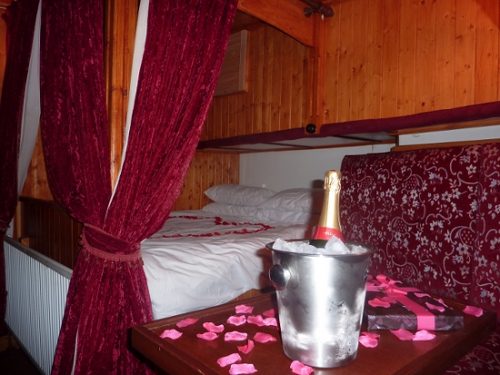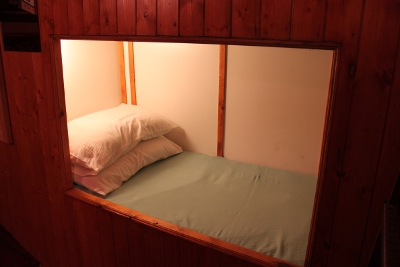 The Heads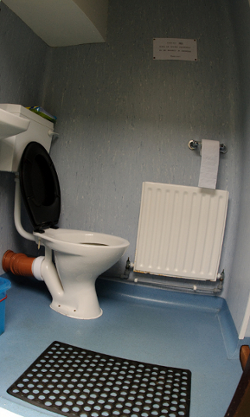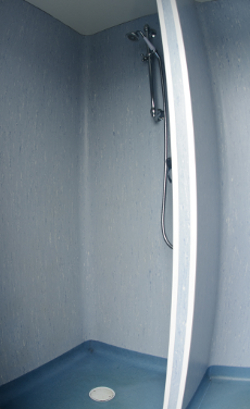 The boat is equipped
with two toilets,
along with wash basins
and two showers.
There is always
amples of hot water
available after you have
finnihed diving for the day.
The Lounge
Why not relax in our luxury lounge bar for a wee dram or two and discuss the adventures of the day.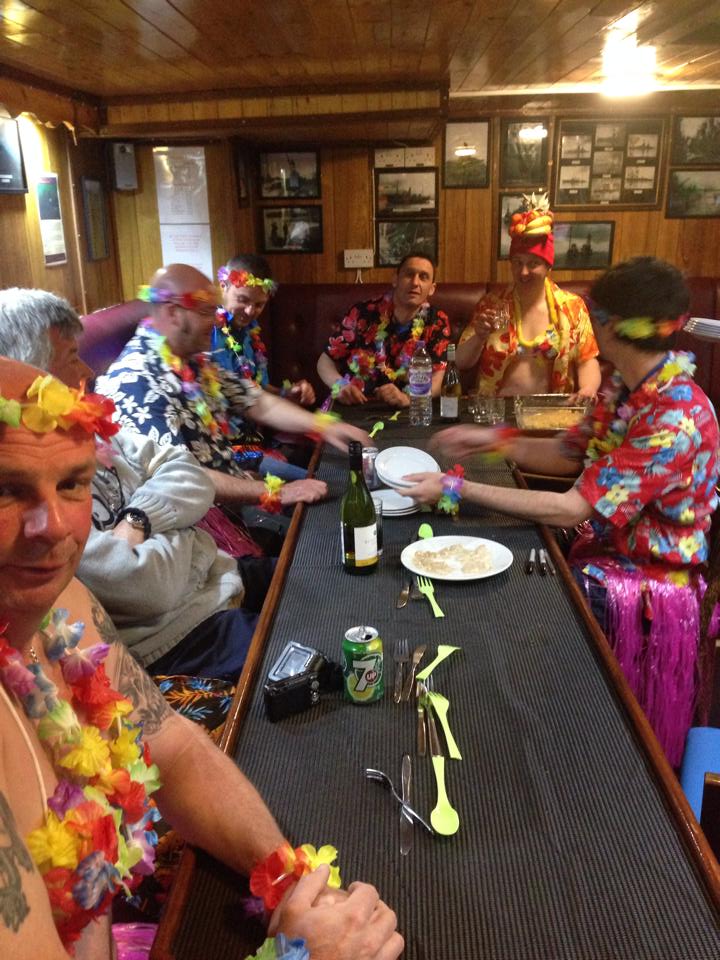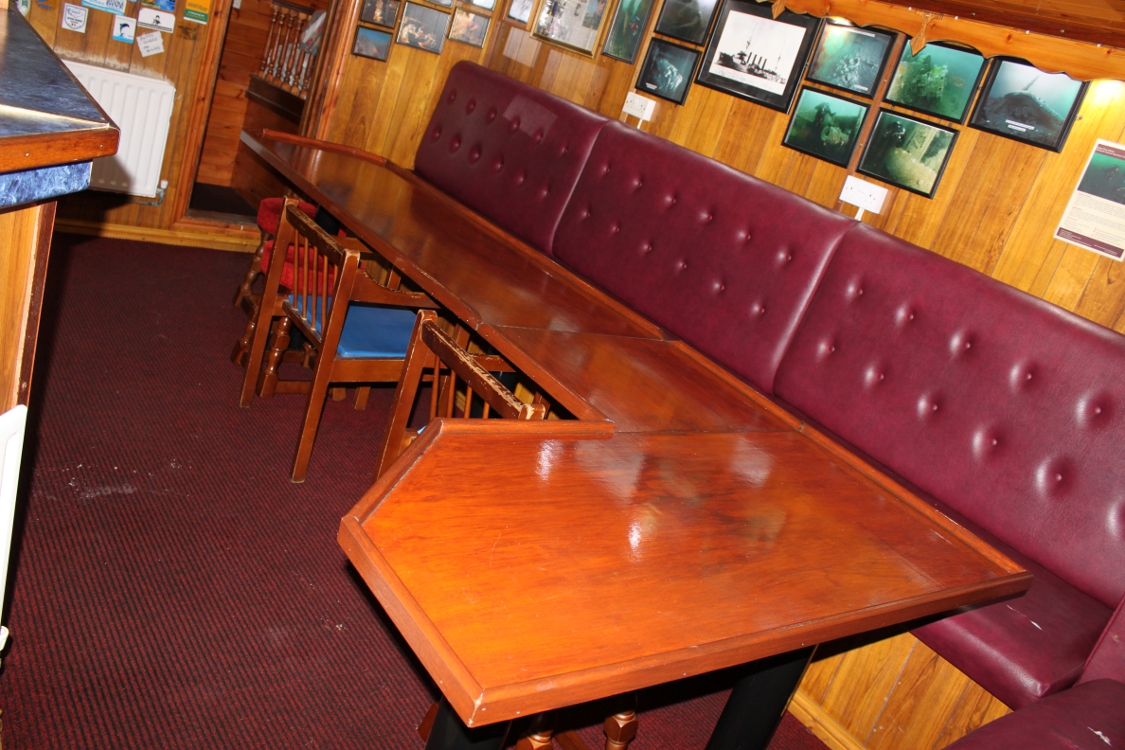 The lounge is fully equipped with wide screen TV, DVD, VCR and surround sound.
For your entertainment we also have a wide selection of video's DVD's and reading material.
The Galley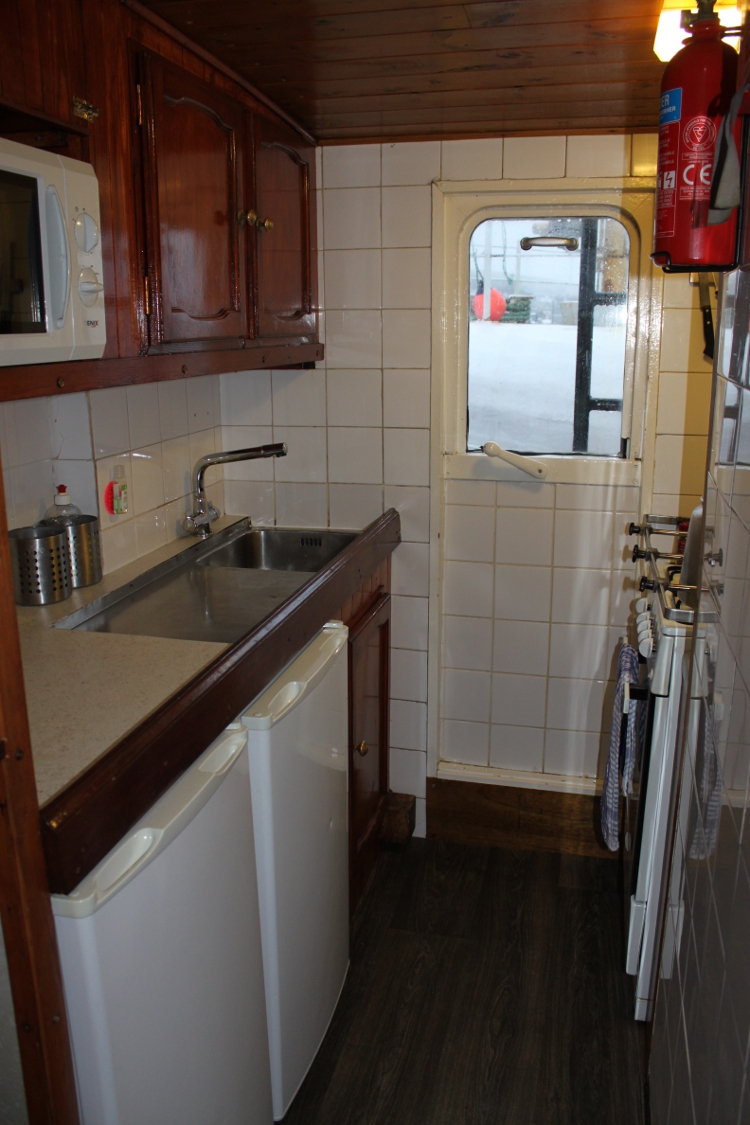 Check out our gleaming galley
where we prepare
scrumptious meals and soups.
Your more than welcome to use
the galley to prepare evening meals,
we ask you just leave as you find.
The Mess

Our Burco boiler with 7L of constant boiled water on tap.
A self-service continental breakfast is provided prior
to your first dive. Then after your first dive of the day soup is served.
We always like to give you a minimum of two hours before your second dive.
After your second dive of the day a hot meal is ready and waiting for you.