Noss Head - Cave Dive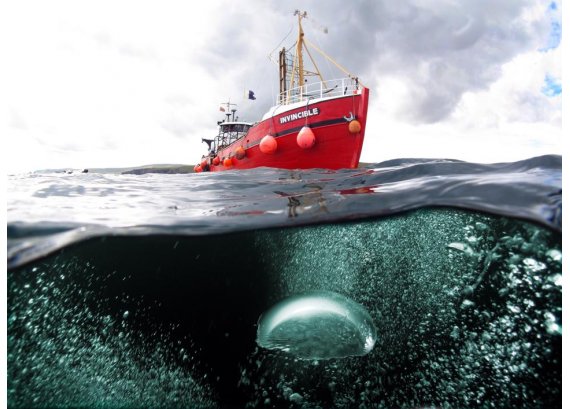 Dive Site Stats
| | |
| --- | --- |
| Type | Cave Dive |
| Date Built | 30/11/-0001 |
| Fate | Na |
| Latitude | na |
| Longitude | na |
| Depth | 6-12m |
| Visibility | 10/10 |
| Currents | 1/10 |
| Technical | 5/10 |
| Sealife | 10/10 |
| Enjoyment | 10/10 |
Noss Head on the Isles of Noss has to be one of the most stunningly impressive sites you will ever visit let alone dive.
History
Noss Head boasts the largest colony of Gannets in the British Isles.
Dive Guide
We drop you close to the cliffs, as you slip below the surface the first cave entrance comes into view.

There are three caves that interlink and go right back into the cliffs and open up into a cathedral like chamber.

As the divers emerge at the end of their dive and set off their smb's the Gannets come down and start swirling around like a scene from The Birds .

A great place for the photographer to get that half in half out shot of a Gannet diving.
Wildlife
Within the caves the sea life is prolific packed full of dead mans fingers, angler fish, lumpsuckers, wrasse, pollack, nudibranche, octopus, and huge lobsters.