Samba - Tanker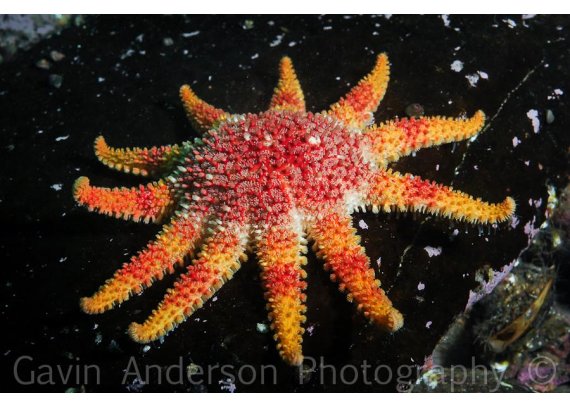 Dive Site Stats
| | |
| --- | --- |
| Type | Tanker |
| Date Built | 30/11/-0001 |
| Built by | Hall Russell Of Aberdeen |
| Length | 46m |
| Width | 8m |
| Tonnage | 663 |
| Date sunk | 28/12/1956 |
| Fate | Ran Aground |
| Latitude | 60.07.41N |
| Longitude | 01.09.22W |
| Depth | 33-33m |
| Visibility | 8/10 |
| Currents | 1/10 |
| Technical | 6/10 |
| Sealife | 7/10 |
| Enjoyment | 9/10 |
A nice scenic dive, much of the wreck has broken up and gone.
History
Originally built for the Royal Navy as a mine sweeping trawler and named Olive.

In 1948 she was sold to a Swedish company and converted for carrying fuel oil.

On Christmas day 1956, she was in full ballast and en-route from Rotterdam to Sweden when she broke down in the North Sea.

She was 130 miles east of Peterhead and adrift in gale force winds.

By 16.00, 27th December she was only 28 miles ESE off Bard Head.

The Dutch Tug Noord Holland tried to get her under tow but this was impossible due to the heavy seas, but she did manage to get six survivors aboard.

The Samba was less than half a mile from the rocks in heavy seas when the lifeboat managed to get the remaining survivors off by coming into the Samba and getting the crew to jump one at a time. Each time they jumped aboard the lifeboat would back out quickly so the Samba wouldn't come down and crush them.

Coxswain John Sales was awarded the Bronze Medal by the RNLI
Dive Guide
Although there is not much of this wreck left it still makes for a nice dive, the anchor chain can be followed down to the forepeak which lies on its port side in about 33 meters.
Wildlife
All species of crab and dead man's fingers and plumose anemones. Large shoals of herring and saithe, pollock, cod and wrasse can all been seen.