S.M.S. Seydlitz - Battle Cruiser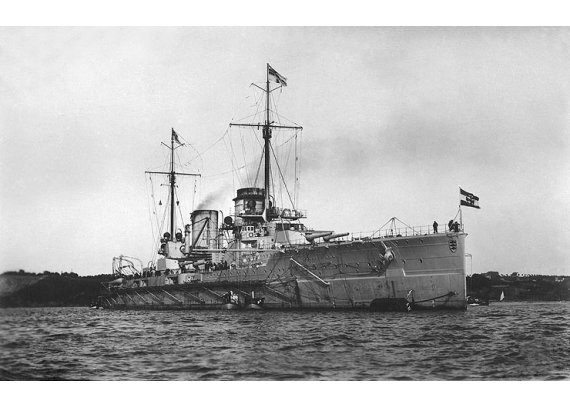 Dive Site Stats
| | |
| --- | --- |
| Type | Battle Cruiser |
| Date Built | 30/11/-0001 |
| Built by | Blohm & Voss, Hamburg |
| Length | 185m |
| Width | 28m |
| Tonnage | 24610 |
| Date sunk | 21/06/1919 |
| Fate | Scuttled |
| Latitude | 58.52.12 N |
| Longitude | 03.10.53 W |
| Depth | 15-22m |
| Visibility | 9/10 |
| Currents | 5/10 |
| Technical | 5/10 |
| Sealife | 8/10 |
| Enjoyment | 10/10 |
This dive site is the scrap site of the battle cruiser S.M.S. Seydlitz which was eventually salvaged by Cox and Danks. She makes for an interesting shallow second dive, especially good for those that enjoy a bit of a rummage.
History
Launched on 30th March 1912 and commissioned on the 22nd May 1913, the Seydlitz took part in several naval battles during World War I including the Battle of Jutland. The vessel was interned in Scapa Flow with the rest of the German Fleet in November 1918 and was scuttled on 21st June 1919.

Cox and Danks made several unsuccessful attempts at salvage due to the pressurized bulkheads collapsing.

In the end the wreck turned turtle and settled in deep water.

During the miners strikes there was a shortage of coal to fire up the steam pumps. Fortunately the Seyditz had full coalbunkers so Cox removed the armour-plating and grabbed the much needed coal and he was back in business.

Cox and Danks made a total 40 salvage attempts on the Seydlitz before she was finally raised and towed to Rosyth to be scrapped on 2nd November 1928.
Dive Guide
The maximum depth in this area is around 20 to 22 meters with various bits and pieces scattered on a silty gravel sand bottom.

One of the anchors can be found along with a couple of concrete blocks and a barge left behind from the salvers.

There are section's of mast searchlights and a huge spotting top with the hawsers wrapped around it.

There are three guns to be found, one is very obvious pointing upwards through it's armour shielding.
Wildlife
Small shoaling fish mainly saithe, conger and ling can be found laying under the plates sharing their home with the occasional lobster. A good site for a bit of a drift looking for scallops and queenies.