Booking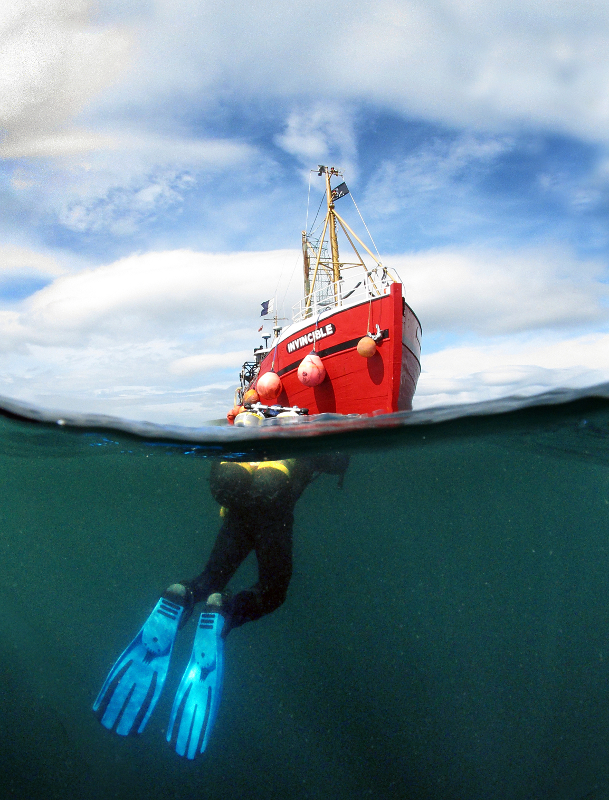 Making a booking with us is simple.
Contact Us and we will send you a booking form
with our terms & conditions.
If you need any further information please feel free
to get in touch with us via email, or alternatively call
Ian or Fiona on 01856 851110 or mobile 07826930297
Invincible by name
Invincible by nature
Availability for 2018
Last updated 05/12/17
In the mean time we still have a few weeks and individual spaces left to fill for next year, if your interested the dates are as follows:
Scapa 2018
Scapa Flow is especially great for Orcas in the Early Season



19th -26th May 12 spaces
26th May -2nd June 12 spaces
16th -23rd -June 12 spaces

Later on in the season is especially good for the Aurora Borealis aka the Merry Dancers
25th Aug - 1st Sept 3 spaces
29th Sept - 6th Oct 8 spaces


Scapa 100 (2019) Now Open Contact Us For More Information
SCAPA 100 Availability (2019)
We have now started taking bookings for the 100 year anniversary 2019 and the diary is filling fast so if your interested in the centeenary of the Grand Scuttle then don't delay.